Pristine Cleaning Package
Pristine Cleaning Package
Besides all the obvious details, there are some parts of your house you just can't reach or don't have the time to carefully clean in your busy schedule – high bookshelves, intake vents, fan blades, picture frames, under lampshades, window blinds, dirty baseboards, and more! When your home needs a truly deep and thorough clean, it's best to trust a professional cleaning service. Performing a deep house cleaning doesn't only mean wiping down surfaces and scrubbing sinks. We believe that the best residential cleaning services provide a thorough, well-defined experience and attend to the little details. We use a personalized approach in all of our cleaning services to make your home cleaner than you have imagined it could be.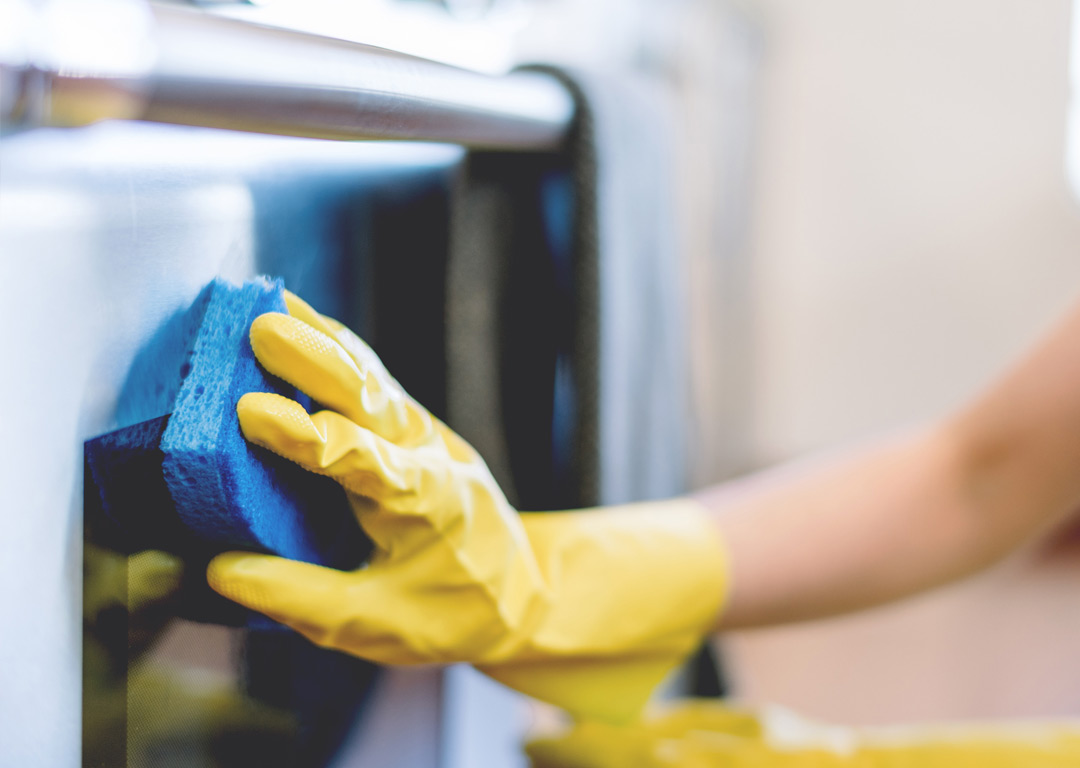 Pristine Cleaning Package Scope of Work
Our cleaning experts can give your home a Pristine Cleaning that will make every inch of your home shine. We know how to fight stubborn stains, make old surfaces look restored, and pay attention to the little details that truly matter. Whether you want one cleaning to prepare for a special event or just want a change in pace, trust us to get the job done right.
We clearly define our Pristine Cleaning Package, but we allow plenty of room for personalization with add-ons services. Review our packages below, to see determine which one is right for you! If you have any questions about our packages or would like to book a cleaning, please contact us at any time.
Scrub

Stovetop
Walls Behind Stovetop
Kitchen Sink (inside & out)
Microwave (inside & out)
Bathtub/Shower
Bathroom Tiles
Bathroom Sink
Heavy scrub of toilet
Heavy scrub of stovetop
Heavy scrub of bathtub/shower
Heavy scrub of bathroom tiles
Heavy scrub of bathroom sinks
Stain removal of any severity
Wipe Down
Kitchen Counters
Countertop Appliances
Refrigerator (Exterior)
Oven Door (Exterior)
Dishwasher Door (Exterior)
Exterior Ventilation Hood (What we can reach with a 2-step stool)
Tabletops Furniture and Shelves
Bathroom Counters
Shower Door/Curtains
Mirrors
Cabinetry
Furniture and Shelving
Doors and Door Frames
Window Glass (Spot Cleaning)
Baseboards
Dusting:
TV & Other Monitors/Screens
Tabletop Objects (Picture Frames, etc.)
Furniture and Lamps
Banister and Handrails
Refrigerator (exterior)
Ceilings, Corners, Walls
Light Fixtures (What we can reach with a 2-step stool)
Ceiling Fans (What we can reach with a 2-step stool)
Cabinetry* (What we can reach with a 2-step stool)
Tables & Chairs
Shelves & Baseboards
Crown Moldings, Windows, and Window Frames
Outlets and Light Switch Plates
Blinds (What we can reach with a 2-step stool)
Vacuum
All Floors, Carpet, and Rugs
All Stairs
Underneath Furniture (Moveable/Under 50lbs)
Vacuum Couch – 1 Included
Return Registers and Exhaust Fans (If we can reach with a 2-step stool)
Blinds (if applicable)
Amenities and Housekeeping
2 Loads of Laundry (Cleaning and Folding) included with the package. (Towels and Bedding)
Change and make beds (if applicable)
Damp Mop All Bare Floors
Empty Trash/Recycling & Replace Liners
Turn Off Lights & A/C Unit (if applicable/requested)
Offer walkthrough to homeowner/guest (by request)
Add-On Services (The following services can be added on to your package):
Additional Laundry: $30 Per Load/Fold